Brother of martyrs Abdul Ali and Mohammad Parsa
Father's name: Ali Akbar
Date of birth: December 22, 1955
Place of birth: Iranshahr
Date of martyrdom:November 30, 1981
Place of martyrdom: Bostan
Burial place: Ferdows
Sending unit: IRGC
---
biography, diary
Martyr Abdolrazaq Parsa was born on 3/9/1334 in Iranshahr city, located in the hot and scorched desert of Baluchistan. He spends his elementary school days with a lot of intelligence and vivacity, and suddenly, in the fourth year of elementary school, his life takes a new turn and his page of grief and suffering begins. Destiny put him to bed and made him ill for 7 years.
It was at this time that the lights of my father's life went out and the family fell into heavy mourning. The gentle spirit of self-sacrifice and forgiveness was evident from that little one. Although he lived in a painful home and was only bedridden, the items he was given as gifts were given to needy students by his sister. Eventually, this period passed and at the same time, he more or less continued his education and succeeded in receiving the cycle. From a technical point of view, he had good skills and showed a good ability to repair equipment.
Until 1976, his activities were scattered. During this period he worked and spent until 1978 in Iranshahr. At the height of the revolution, he came to Ferdows with his brother and joined his family who lived in this city. First he worked in the committee and later with the formation of the Revolutionary Guards.
Early in his arrival in the IRGC, he took over driving due to a lack of personnel and special skills. Due to defects in the machines, he decided to set up a repair shop in the IRGC, and finally succeeded in setting up the IRGC's motor unit.
He always attended ethics classes in the IRGC. He was very interested in going to the front, but his brother prevented him from going to the front, because he said: We need your expertise here.
Finally, in 1980, he joined the Allah Akbar Front with a group of IRGC brothers under the command of the Revolutionary Guards, Martyr Mehdi Sabouri, and accepted the Front as his permanent job. In 1981, he got married in the middle of Sha'ban and after that he went to the front. Until on 9/9/1360 in Bostan region, the blue cloak of martyrdom stood firm and opened its wings to the upper world. great blessing and great memory.
Source: Documents and Publications Office of the General Office of the Martyr and Veterans Affairs Foundation of South Khorasan
---
The text of the will of Martyr Abdul Razzaq Parsa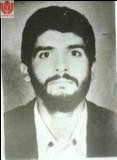 Part of the will of the martyred
brothers of the Revolutionary Guards and the fighting brothers and the people of Martyr Parvar Ferdows and the Mujahideen of Iran and the oppressed of the world to think more about Islam and do not use the heart of the Imam of the Nation for some unethical and un-Islamic indecent acts. The new Muslim people of Iran, and especially the people and people of Ferdows, expand your studies a little and scrutinize Islam. Look at the fate of the Kharijites during the reign of Imam Ali (as) And they had given blood to the school and they had been wounded and they had been stabbed with swords and finally they were killed by the lion of God Ali (AS) and they were sent to hell because they want to lead Ali to the right path. Do not be deceived and do not be deceived in the name of the parties, and in the name of death to the compromiser keep you as hot as themselves.
Our Islam has the Qur'an, our Islam has a leader, and our Islam has the keys and the Sahifa of Sajjadiyya and Nahj al-Balaghah. Those who want to do so are against the Islamic law and against the law that the dear Imam declares this year to be. Do not let you be awake as the real parties are.